I sometimes think of the stages of life like amusement park rides.
123RF.com
Infancy and childhood
Merry-go-round: safe, colorful, happy, great memories, different ways to ride - in carriage, or up and down on a horse, or on a stable giraffe. Innocents. Joy. Learning. Loving. Eyes wide open. Parents near by. All is wonderful.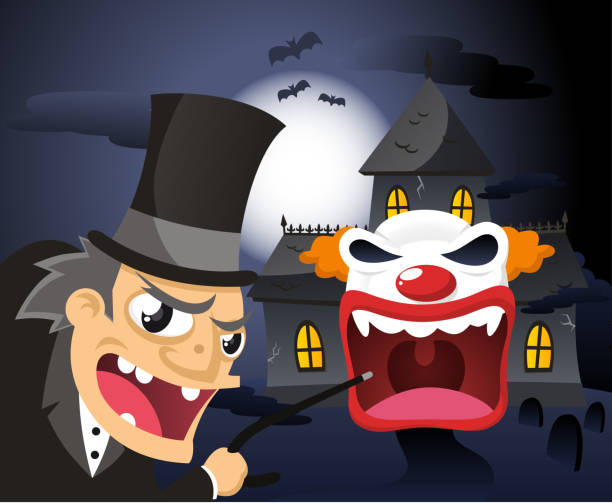 iStock
Teen Years
Fun House - only sometimes not so fun for teens or their parents. Ride in to the Fun House and expect the unexpected: scared, happy, laughing, screaming, crying, and when the ride is over, come out the other side whole (hopefully) and happy that you don't have to go through THAT again!
Clip Art Mag
Adult life
Ferris wheel - predictable highs and lows, time to interact with the world from a rather high safe position, without too much risk, but ... as with anything there is always some risk. Sometimes people fall off those things and get injured or die before they get to the final ride - rare, but it happens. Just like in life.
clip-art.com
Elderly Life
A Rollercoaster - especially the roller coasters of old. Those rickety ones made of wood (that rollercoaster enthusiasts say are the best) and are pretty dangerous.
Now prepare for the 'thrill' ride of your life,
(and prepare yourself for the longest run on sentence you will ever read.)
The ride starts out slow with a steady creep upward, feeling good, life is grand, the view feels free and open, you can see it all, no work - just play, free time to spare, and pulled along predictably by life, nearing the top ... until a sudden down turn hits (usually an illness) catching you by surprise, and the slide down may be fast and huge ... until things level out a bit and you begin to climb again, out of that health-hole slowly, regaining strength and health, the view improves again, you near the top ... until you come to another downturn, surprised AGAIN, your brain says this
can't
be, and reaching a new lower level then before ... but then you rise slowly up, improving and improving, looking for the view which is beyond your reach, and never as high up as before, but you settle for a 'new normal,' the view is not so grand but you cope ... and so repeats the up and down of the senior experience with new lower normals each time you fall.
That, dear friends, is the amusement park of life!
Not always fun, but I would argue,
it is definitely worth the trip!!
After all,
the view from the very top of that first hill on the rollercoaster
is spectacular
as is the whole ride of life!!